Original photographs Copyright © Joe McGowan 2019
Enquiries/Bookings: 00353 (0)89 448 5305







Joe McGowan is a classical guitarist, composer, music tutor and award-winning author of educational books and fiction.
He studied guitar and composition at the Royal Conservatoire Scotland, graduating in 1993 with a B.A. Degree in Musical studies. He also holds a Music and Arts Honours degree, a diploma in music theory and guitar teaching diplomas from Trinity College London (LTCL) and the Associated Board of the Royal Schools of music (LRSM).
Joe has been performing and teaching music since 1989, including nine years spent in southern Spain and a year in Lanzarote.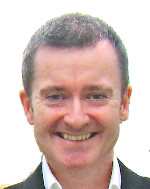 Author of five 'How to Pass' books for the Scottish schools music curriculum, published by Hodder Gibson, Joe's first book, How to Pass Standard Grade Music won the Times Education Supplement (TES) Scotland and Saltire Society Academic Book of the Year Award in 2005.



In addition to giving private tuition, Joe has taught in schools and colleges in Scotland, International schools in Southern Spain, and operates the online music tuition and mentoring service, www.yourmusicmentor.com.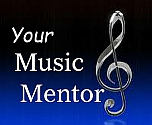 Although specialising in guitar tuition (classical, acoustic and electric), he also teaches music theory, song writing and composition and over the years has guided hundreds of students towards obtaining ABRSM, RGT and Rock School certificates up to diploma level. Many of his former students now have their own careers in music.